Per sconfiggere la fame servono nuovi leader. Fai la tua scelta. Be the next leader
Ecco la nuova iniziativa realizzata da actionaid Italia:
Hai due strade davanti a te.
"Puoi rimanere piccolo come una formica o diventare una forza della natura"
Questa nuova iniziativa di Actionaid è rivolta a chi veramente vuole che nel mondo ci sia un cambiamento:
Compra a kilometro zero
Muoviti in modo sostenibile
Fatti promotore dell'uguaglianza di genere
>> Scopri di più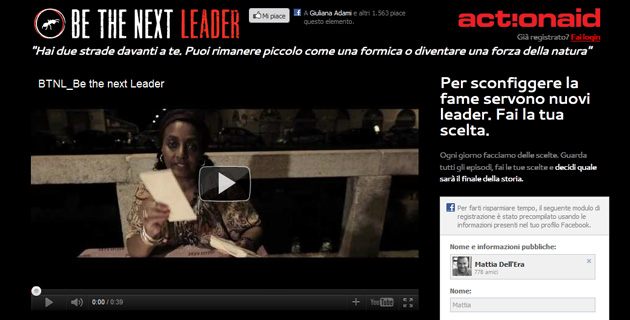 Ogni giorno facciamo delle scelte, e tu che scelta farai?